Click on any of the following titles to read their respective reviews.


RENTED SILENCE  CBC Book Award
Lucia Mann was given the Bronze Award by "Character Building Counts Book Awards," in recognition of raising awareness of human trafficking, through her many writings and publications.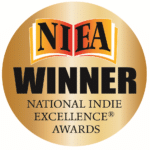 AFRICA'S UNFINISHED SYMPHONY  Indie Excellence Book Award
In 2014, Lucia Mann was an NIEA Winner of the Indie Excellence Book Award.