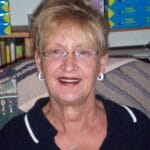 Journalist and novelist Lucia Mann is an inspirational writer and social activist. Her books and writings are recognized internationally, and she is well known as one of the leading advocates for the abolition of human trafficking and slavery.
Her books and writings are relevant and often shocking, but they shine an important light on this ongoing worldwide crisis.
To find out more about Lucia's books, which include Rented Silence (2016), A Veil of Blood Hangs Over Africa (2015), and Africa's Unfinished Symphony (2014), visit Lucia's online store.
To find out more about Lucia Mann's efforts to abolish modern day slavery and human trafficking, visit the  Modern Day Slavery Reporting Center at: www.ReportModernDaySlavery.org